Luxury Care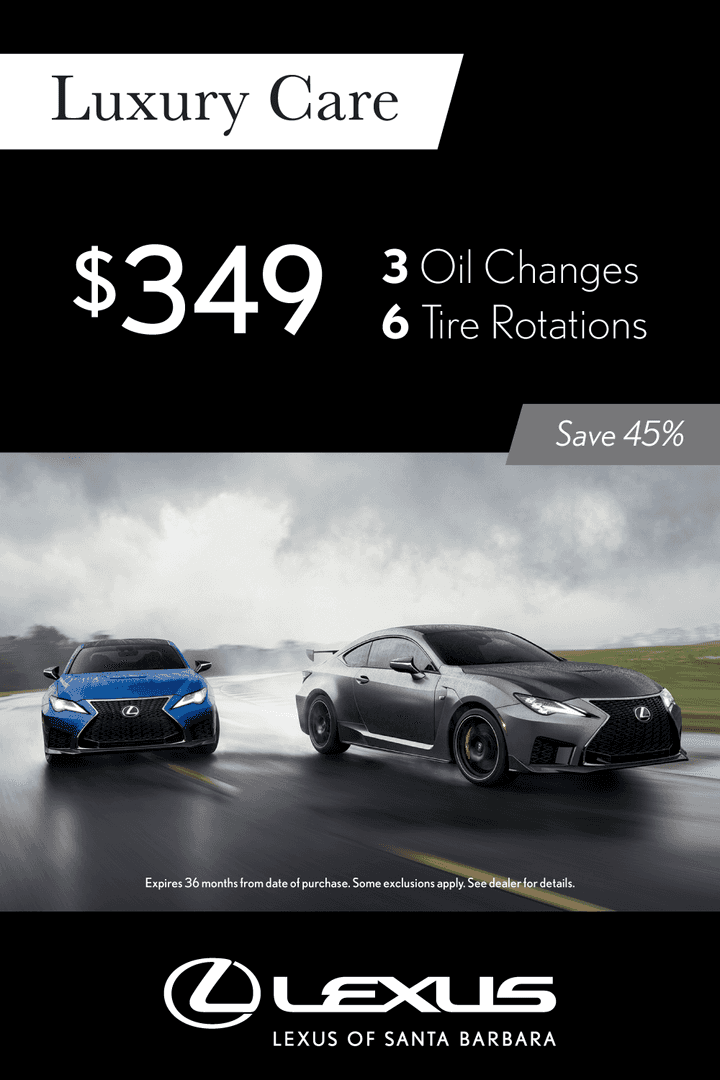 Frequently Asked Questions About Luxury Care.
---
Q: What is Luxury Care?
A: Luxury Care is our established Service Program Package to make your life that much easier while keeping your wallet nice and happy. With our Luxury Care program, you can purchase three oil changes and six tire rotations for only $349. This is a sure fire way to make sure your car continues running smooth and looking sharp without overpaying.
Q: Why Buy Luxury Care?
A: You don't need to purchase Luxury Care, but simply put, LuxuryCare will save you 45% when compared to buying each oil change and tire rotation individually.